Come and Dance fylder 5 år i 2020, – og det har vi tænkt os, at fejre med et brag af en fødselsdagsweekend.
Vi har inviteret Simon Ward (AUS) og Niels Poulsen (DK) til at komme og undervise og gi´den gazzzz sammen med os. Big Dave (UK) er weekendens DJ – og helt ekstra ordinært får vi nu også besøg af Craig Bennett (UK).
Vi glæder os viiiildt og kan næsten ikke vente.
Skriv meget gerne til Vibeke, hvis du har brug for forslag til hotel/hostels mailto:violetvinter@hotmail.dk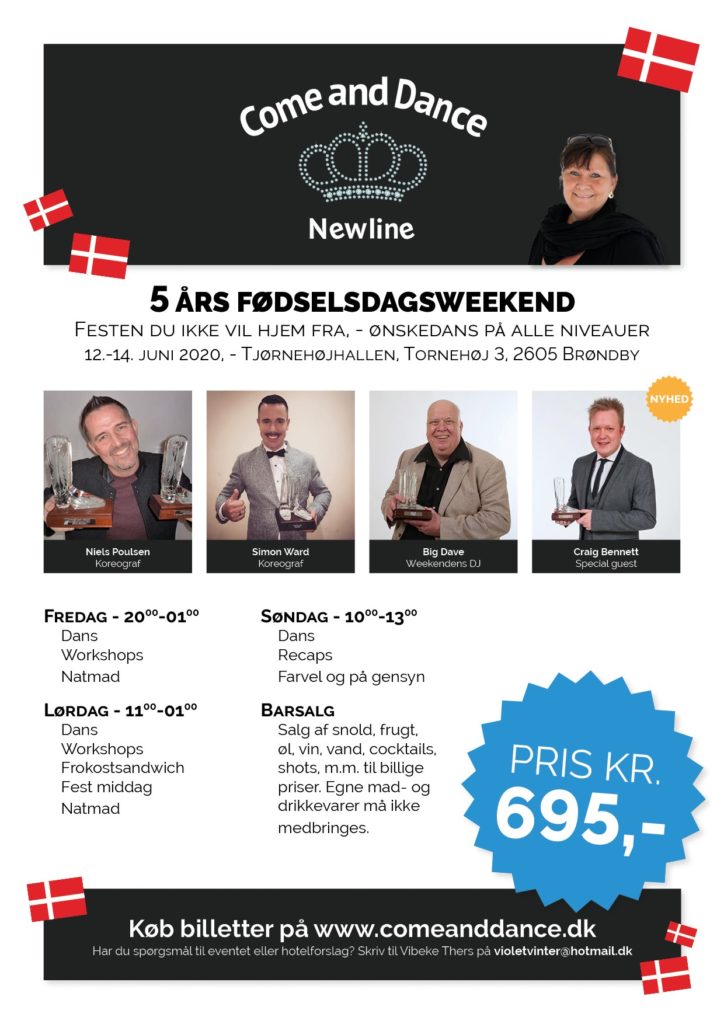 We are celebrating our 5 year anniversary in 2020, – and we are going to do it with a huge party in Brøndby (just 15 minutes from Copenhagen Airport).
We have invited Simon Ward (AUS) and Niels Poulsen (DK) to do workshops and celebrate our birthday. Big Dave (UK) will be the DJ of the weekend and as an extra suprise will Craig Bennett (UK) join us the whole weekend.
There will be lots of dance and workshops on all levels, fun and Danish "hygge". We are excited about this weekend and look forward to see you all.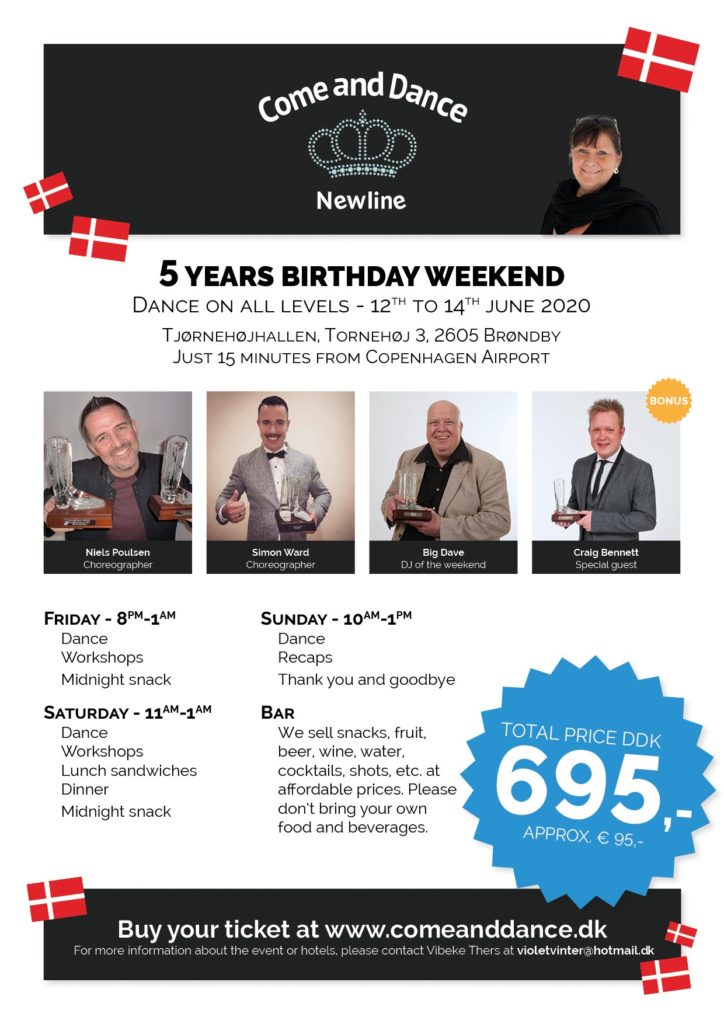 Please don't hesitaste to contact Vibeke Thers at violetvinter@hotmail.dk if you have any questions about the event or need suggestions on hotels.
We look forward to see you in Copenhagen 🙂